Precinct 20 : Dead Strange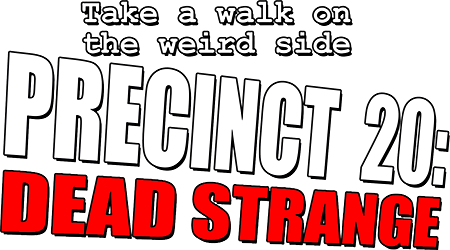 Featuring moody noir-esque graphics, genuinely 

unsettling gameplay (you never know what is going to jump out of the shadows at you!) 

superb music by Richard Bayliss that really sets the scene - complete with screams and eerie 

heartbeats, this is possibly Alf's finest release to date!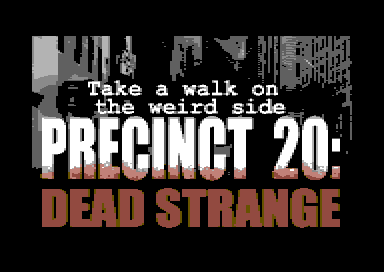 PRECINCT 20:DEAD STRANGE is NOW AVAILABLE to order in the following formats for the C64:-
The PREMIUM PLUS DISK EDITION of the game is presented on a 5.25" floppy disk with full colour double-sided artwork in a clear plastic disk case. This version includes a printed instruction booklet.
The BUDGET DISK EDITION features a 5.25" floppy disk presented in a full colour glossy disk-sleeve with a glossy disk label and printed instruction booklet.
The TAPE version is presented in a single cassette case with a full colour glossy inlay card.
A DIGITAL DOWNLOAD version is available and features .d64, .tap and .prg versions of the game. These can be played on emulators or ported onto a real C64 if you have the facilities to do so.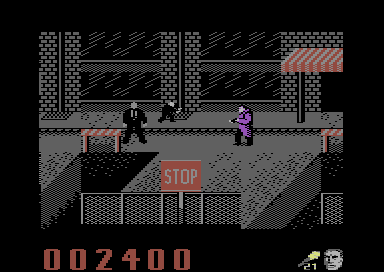 ** STORY**
He's detective Innis Garris, Homicide Squad, Precinct 20. Garris gets all the weird cases. 
Now he's chasing several mysterious killers...
A cult called "The Sons of Albhukra" has committed a string of ritual murders.
A figure called "The Birdman" slays people... and pecks out the eyes of his victims.
A stalker only known as "Slenderman" preys on lonely pedestrians.
There are rumors that these killers may not even be human. 
There are strange sightings of a giant terrifying face.
Down these dark streets one man must walk...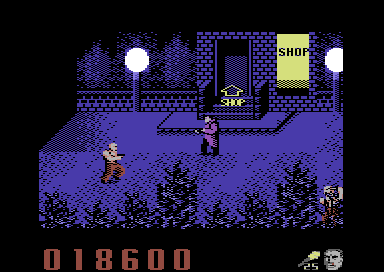 ** FEATURES **
•
Huge 2 Part Scrolling Horror Action Adventure
• 
Atmospheric Soundtracks
• 
Edge-of-your-seat gameplay
• 
Weapon Power-Ups to collect along the way
• 
Find the clues, solve the mystery!
• 
Different unlockable endings
• THE C64 Mini compatible 
• SD2IEC compatible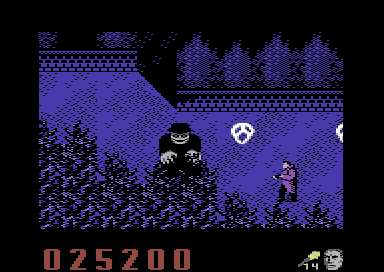 ** CREDITS **
Story by Alf Yngve
Graphics & Design by Alf Yngve
Music & Enhancements by Richard Bayliss
Tape Mastering by Richard Bayliss
Tape Loader Source by Martin Piper
Artwork by Alf Yngve
Additional Packaging Design by Kenz